Source: http://www.foxnews.com/auto/2018/01/15/2019-toyota-avalon-is-love-letter-to-land-yachts.amp.html
The 2019 Toyota Avalon is a love letter to land yachts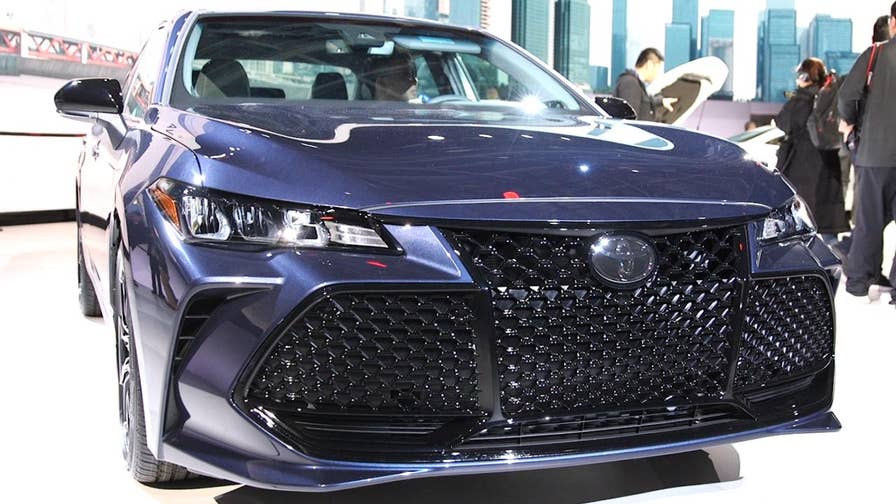 Toyota makes sedans, and it always will.
That's according to the brand's North American boss, Jack Hollis, who says the automaker is committed to building four-door cars for its loyal customers even as trucks and SUVs have come to dominate the U.S. market.
The decline is particularly evident in the mainstream full-size sedan segment, which many automakers don't even bother to compete in. Hollis sees this as an opportunity, even though he sold only 32,000 Avalons last year.
"When people are running, you jump in," he told Fox News.
So Toyota has revealed an all-new Avalon at the Detroit Auto Show that's roomier and more luxurious than ever before.
As Toyota's flagship, the new Avalon introduces new features and technologies to the brand, including a computer controlled suspension, Apple CarPlay integration and Amazon's Alexa, which allows owners to communicate with their cars from home, and control smart appliances in their homes from the car. You can even use your voice to start the Avalon up while you're still sitting in front of the fireplace on a cold day.
The new Avalon has a roomier interior than the one it replaces and higher quality materials, including optional Yamaha-sourced wood. Not from the motorcycle side of the business, but the one that makes guitars and pianos. A 1200-watt JBL sound system is available to go with it.
The car is built on the same new platform that underpins the latest Toyota Camry, which marked a major leap in refinement for that model. Like the current model, it will be available with either a V6 engine or a hybrid powertrain. Their specifications have not been revealed, but Hollis said to expect about a 15 percent improvement in efficiency, which means the hybrid could get over 45 mpg.
But while the Avalon was designed in and with the United States in mind, and will be built for sale here in Kentucky the secret to its longevity may be across the Pacific. Not in Japan, but in China, where it will also be built and sold, because they still like sedans there.
At least for now.