Source: https://www.carkeys.co.uk/car-reviews/2018-toyota-c-hr-review
As hybrids become more prevalent on the market, crossovers are getting the electrified treatment. Here is Toyota's latest effort in the segment.
Introduction
Toyota has gained a reputation of building reliable hybrid models since the introduction of its Prius hatchback back in 1997 – as all-bar two models offered by the Japanese brand come with hybrid powertrain offerings.
Here is the latest addition to the line-up, the C-HR, which combines that hybrid ideology and the current market trend – compact crossovers.
This funky SUV-like model comes with hybrid technology used in other Toyota models, but the rest of the C-HR is all-new – and bucks the market trend of using diesel engines to power it.
So, what can the C-HR offer compared to its market rivals, in what is an already-bloated segment?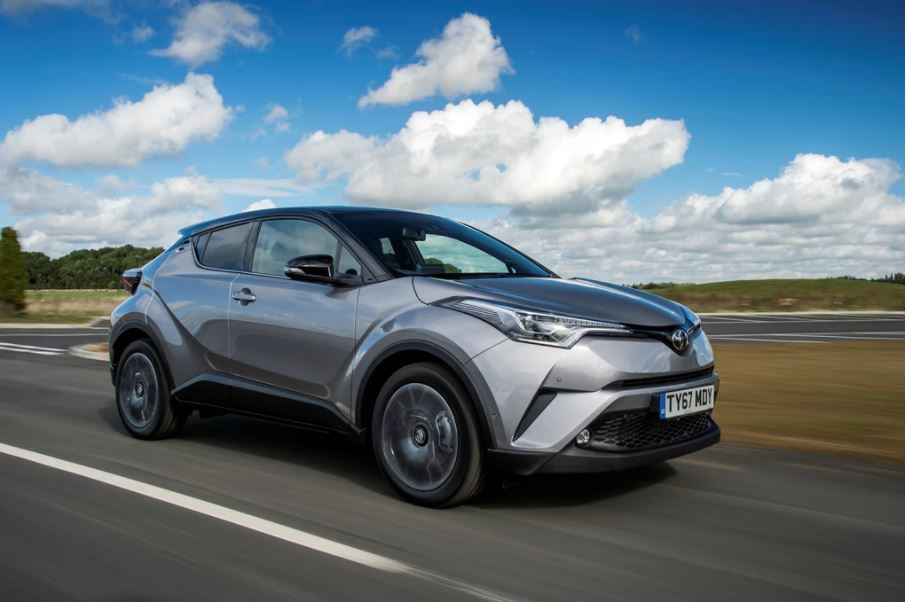 Performance
In the C-HR we tested, the model was fitted with the 1.8-litre petrol hybrid setup – which produces 120bhp and 182Nm of torque. It isn't the fastest with a 0-60mph time of 10.8 seconds and a top speed of 105mph – but this isn't what the C-HR is about and it suits the vehicle well.
Although it isn't the most refined powertrain in the world, it performs well enough in its hybrid guise and remains efficient in the process – with emissions of 87g/km CO2 and fuel economy of 72.4mpg.
Ride & Handling
Compared to some rivals that pride themselves on being great to drive as well as being practical crossovers, the C-HR appoints itself very well indeed. With well-balanced suspension leading to little body roll, it also comes with well-weighted steering that offers a lot of responsiveness – meaning you can easily place the car and feel confident if the road gets a little twistier.
The ride also copes well on most surfaces, too, as it felt smooth on the motorway when cruising and coped with rougher roads as well – thanks to a supple setup with the suspension.
Interior & Equipment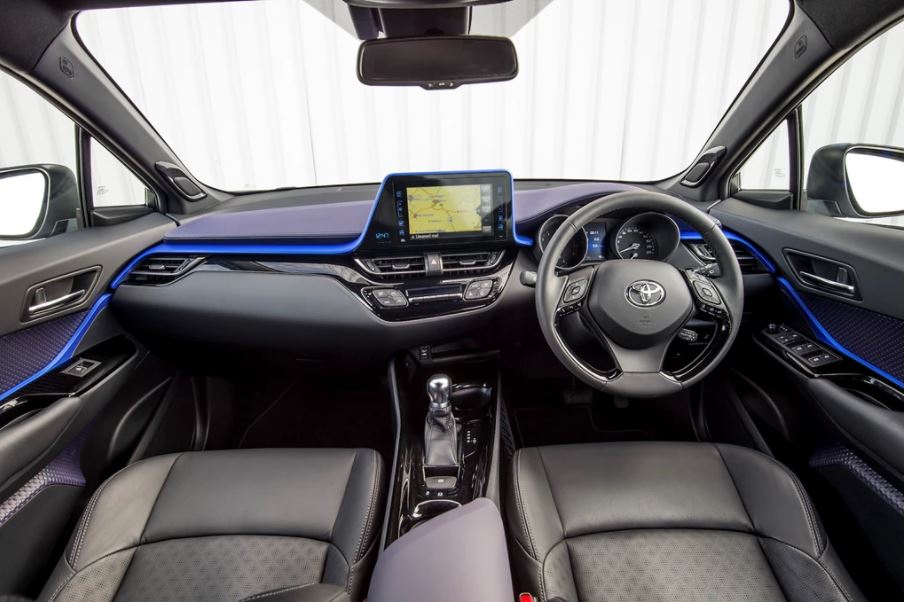 In the Excel trim we tested it in, the C-HR comes with plenty of goodies to make its somewhat inflated price worth it. Equipment fitted includes smart entry and push-button start, reversing camera, intelligent park assist with front and rear sensors, LED daytime running lights, lane departure alert with steering control, pre-collision system with pedestrian detection and road sign assist – along with many more safety systems as standard.
You also get Toyota's Touch 2 infotainment system on an eight-inch touchscreen display, dual-zone climate control, three-spoke multifunctional Nappa leather steering wheel, heated seats, part-leather upholstery and privacy glass.
Even with the coupe-like styling on the rear end, the C-HR offers plenty of passenger space to make it more than practical as a family crossover. Even if the sloped roofline doesn't provide the most headroom for taller passengers, there is enough space for children and shorter people.
Boot space isn't market leading, but with the same space provided in both the petrol and hybrid models, it doesn't really matter which one you go for – with 377 litres available.
Cost
Prices for the C-HR start from £21,600 for the base spec Icon model, but in the trim and engine combination we tested, it cost £27,120 – which could be considered quite a lot. That is quite far up in the segment, but few others offer a hybrid powertrain like the C-HR.
Running costs are quite reasonable though, as with reduced quoted emissions of 87g/km CO2 and economy of 72.4mpg, the C-HR is quite affordable indeed and one of the cheaper small crossovers to own.
Verdict
The C-HR Hybrid is a solid effort all-round by Toyota, as it can offer excellent running costs, a practical layout and lots of equipment – in what is an over-crowded and incredibly competitive segment.
Even if the hybrid powertrain can feel breathless at times, it works well enough in most situations and does well when cruising on the motorway for a smooth drive. Although some rivals may offer more space and, in some cases, better driving feel, the C-HR does well enough to be a serious contender – especially with the hybrid attributes.